| | | | |
| --- | --- | --- | --- |
| ☰ | Algebra Den | | |
Home
>>
Circle
>>
Define Circle : It's path is of the same distance from its centre
Center of circle Radius of circle Diameter of circle Chords of circle Semi-circle Circumference of circle Interior of circle Exterior of circle Sector of a Circle Segment of a Circle Area of Circle Arc of Circle Properties of Circle

Definition : A Circle is a closed figure. Circle is not bounded by straight line segment while it is bounded by a Curved Line.
or
Circle is a circular path which is always of the same distance from its centre

Following figures represent circle.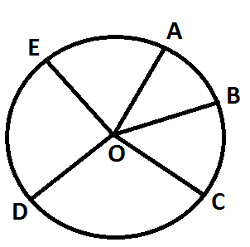 Other topic covered here are as follows :-


Centre of Circle


Radius of Circle


Diameter of Circle


Chords of Circle


Semi-circle


Circumference of Circle


Interior of Circle


Exterior of Circle


Sector of a Circle